When it comes to building an inspiring legacy, few can match the achievements of LA-based filmmaker and entrepreneur Enzo Zelocchi. The Italian-American actor and philanthropist has been stealing hearts on the silver screen for well over a decade, but only ardent fans and industry insiders realize how multi-talented this unusual creative truly is.
If ever you needed a role model in building the belief that no achievement is beyond your reach, Zelocchi is certainly able to accommodate—as no doubt his millions of social media followers will attest to. Why? Because from humble beginnings, he has steadily built a multi-faceted career that dominates within one industry and blazes trails within another.
How Enzo Zelocchi Became a Notable Virtuoso Within the World of Cinema
Many of the most prominent faces in Tinsel Town enjoyed something of a leg-up at the start of their career—either coming from wealthy backgrounds or as so-called "nepo babies" with parents already in the limelight. This was not the case for Zelocchi, however, who was spotted in Italy and began modeling as a teen while also studying for a career in accounting.
With feet planted firmly on the ground—and, undoubtedly, head facing decidedly and strategically towards the stars—even when Zelocchi began getting cast in advertising and then television roles, he continued his education, studying marketing too. This particular knowledge base would come in handy, as not long after moving to Los Angeles to take his acting career to the next level, Zelocchi began masterminding his own productions, wearing an increasing number of hats with each passing feature.
Already a scene-stealing leading man, Zelocchi drew on prior opportunities to produce during his time in Milan, and began producing in Hollywood too. Having already had a taste of the work that goes on behind the camera, soon, he was also writing his own scripts and taking pride of place in the director's chair too. This led to a long—and continuing—run of movies for which Zelocchi is simultaneously writer, producer, director, and star.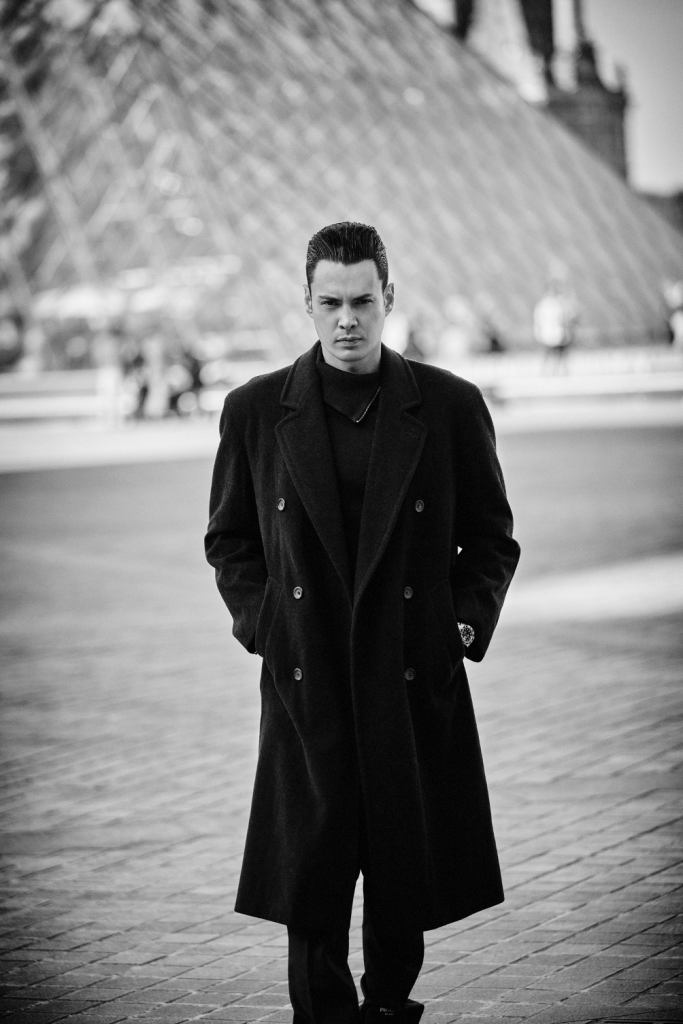 Enzo Zelocchi's Contribution to Cinema Recognized With Dozens of Awards
Among the most celebrated of these entertainment endeavors is certainly the multi-award-winning masterpiece My Little Princess, which saw Zelocchi take the lead as a young Jewish veteran in America whose life is turned upside down by the death of his wife and the terminal cancer diagnosis of his daughter.
Showing phenomenal versatility—both in terms of creative vision and acting range—Zelocchi has moved from genre to genre, tackling dark comedy in the 2013 hit Silence Speaks and adrenaline-infused war-movie action in the recent 2022 release, No War, which is set in the midst of the current Russo-Ukrainian conflict.
While the roster of awards garnered by My Little Princess was impressive, even Zelocchi himself likely couldn't have foreseen the response that No War would enjoy on the film festival circuit. Racking up a phenomenal 97 awards so far and counting, Zelocchi's work on the project has been recognized with Best Director Awards at the Rome International Movie Awards and the Cineddiction Spotlight Film Awards, Best Actor at the Cannes World Film Festival and Milan Gold Awards, and Best Action Film at the Las Vegas Movie Awards and Paris Film Awards.
Filmmaker Enzo Zelocchi Channels Compassion and a Love of Technology Into New Healthcare Project
So, what does a true overachiever do next when he's climbed to the pinnacle of his core career? As Zelocchi has demonstrated, he branches out into another field entirely—channeling that go-getter attitude and capacity to make big visions a reality into something far more tangible than his fictional characters.
Many who have followed Zelocchi's cinematic adventures over the years may be surprised to learn that his next life quest is a venture within the world of healthcare. Perhaps only die-hard fans of the 2010 film My Little Princess will instantly understand the creative's motivations. Crucially, while researching the central characters for the film, Zelocchi witnessed for himself the plight of many Americans who need urgent healthcare but don't have adequate insurance.

This brush with the brutalities of poor access to healthcare led Zelocchi to begin brainstorming a solution. Akin to his studies of accounting and marketing as a youth, the Italian-American movie-maker had already taken a deep dive into the emerging worlds of blockchain technology and artificial intelligence. Soon, he saw that these innovations open the door to a novel approach to healthcare dissemination. He decided that he would lead the way in the democratization of well-being, and launched what has been dubbed by many as the upcoming "Amazon of Healthcare."
Zelocchi's platform, A-Medicare, is already in late-stage development, with a smartphone app soon to launch and a team dedicated to building the databases required to allow users to manage their healthcare needs from a single dashboard. Through this new form of creative expression, Zelocchi's hope is that through his project, the efficiency and affordability of healthcare in the United States can be boosted in such a way that wellness becomes accessible to all. Discover more about A-Medicare today and keep your eyes peeled for No War.
Enzo Zelocchi – Paris part 2
Enzo Zelocchi – Paris part 3